Hello and welcome to our LGBTQ+ support page!
Here at HBS, we are very proud to be able to celebrate and support a diverse community of both staff and students. We are committed to ensuring that anyone who identifies as LGBTQ+ is treated fairly and has the same opportunities and school experience as anyone else.
Those who identify as LGBTQ+ sometimes need some specific support and we are here to help. We as teachers are always here to listen to you respectfully and without judgement.
As well as the activities and support within school, you will find here a lot more information about all things LGBTQ+, for whether you yourself identify as LGBTQ+, or you are looking to support a friend or family member.
Mr Rule is our LGBTQ+ Lead at school, and you can also get in touch via email should you want to know more: 
lgbt@hitchinboys.co.uk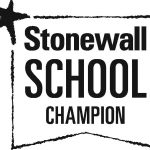 YCH Services for Young People is part of Hertfordshire County Council and delivers youth work projects and programmes, information, advice, guidance, work-related learning, outdoor education and other services to young people in Hertfordshire.
Part of Herts County Council, a hub of information for both students and parents and there is online support for young people too. They also have Twitter and Instagram accounts.
The fantastic charity supports schools and other organisations to ensure they offer inclusive, equal and inspiring environments for LGBTQ+ people. HBS has Stonewall accreditation and they have got a wide range of resources for young people.
The Proud Trust is a life-saving and life-enhancing organisation that helps LGBT+ young people empower themselves, to make a positive change for themselves and their communities.
We support the wellbeing and creativity of LGBTQ+ young people in Cambridgeshire, Peterborough and surrounding areas through information, support and groups. We build inclusive communities to tackle inequalities through consultancy, training and education to all sectors.
Mermaids supports transgender, nonbinary and gender-diverse children and young people until their 20th birthday, as well as their families and professionals involved in their care.